(3 min read) Jeff Greenway has been with Thorne Ambulance Service for 7 years. He has been instrumental in their implementation and early success using Billing Pro, making it possible for them to meet their objectives and reduce billing lag time. This has improved work flows significantly, streamlining billing and invoicing to maximize reimbursements while reducing the time it takes to collect.
Jeff not only has assisted in the growth of Thorne Ambulance Service as an organization, but still finds time to enjoy working as an Emergency Medical Technician (EMT) within the company. As a Billing Administrator, he is responsible for reducing the A/R balance (90 days or greater) by 52% as well as reducing billing lag time by 89%, providing vast improvements within his department, which is why he is an EMS Pulse Award recipient in 2019.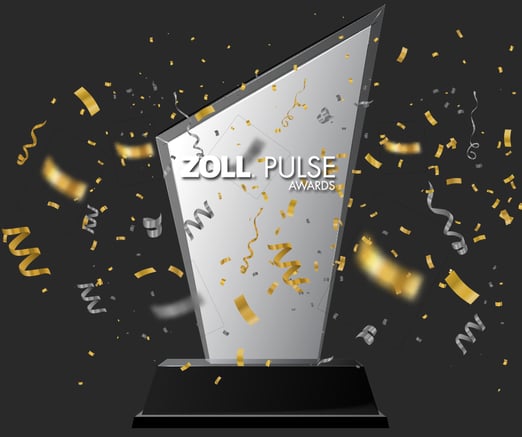 His Story
In 2017, Jeff and his team attended ZOLL Summit for the first time. Billing Pro was a new product at the time, but he immediately recognized it as something they had to have. Prior to implementing it, Thorne Ambulance was relying on Hospital Face Sheets, hoping that the crew would retrieve those sheets, especially on 911 calls. A Face Sheet is a document that gives a patient's information at a quick glance, including contact information, a brief medical history and the patient's level of functioning, along with any preferences and wishes.
Unfortunately, even when they remembered to get them, the sheets often contained inaccurate insurance information, incorrect patient demographics and overall inconsistent information. Jeff was able to address these shortcomings with Billing Pro. Once the system was installed, he was able to retrieve patient social security numbers, last known postal address and current insurance information.
Greenway streamlined workflows, reduced denials on claims and achieved faster accounts receivable turn-around by reducing the time it takes to collect.
Having this information was instrumental in reducing the time spent on claims and the time it took to deliver them to the appropriate insurance provider. Sending the claim to the right place the first time greatly reduced their denial rates and even if the patient didn't have insurance, Jeff was able to use the correct postal address which reduced the rate of returned mail. All in all, his recommendation to any other Ambulance Service or Billing Agency would be: "There is no going back from Billing Pro. Your department or company will only be rewarded with more streamlined workflows, reduced denials and quicker A/R turn-around."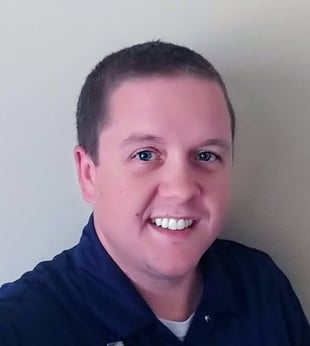 By the numbers:
Jeff is responsible for reducing the accounts receivable (A/R) balance greater than 90 days by 52%
He reduced billing lag time by 89%, and improved workflows tremendously.
Jeff's commitment and dedication to Thorne Ambulance has assisted in the organization's growth, and has allowed them to invest further into new equipment such as X-Series monitors, EMV+ ventilators and ambulances.
About EMS Pulse Awards
To coincide with National EMS Week, ZOLL created the EMS Pulse Awards. The awards recognize professionals who are the pulse of their EMS organization, working behind the scenes of prehospital care and empowering their organization to provide better care and ultimately enable their teams to save more lives within their communities. Winners were selected based on the information provided in their nominations, which was also used in their story above. This year's winners were recognized at our yearly user conference, SUMMIT. Congratulations to all of our winners who are successfully streamlining the business side of EMS!
Interested in nominating a coworker for their achievements on the business side of EMS? Nominations will open again in Spring 2020.