Audits sometimes get the reputation of being a bad thing or a dirty word. But an audit, whether you're doing it yourself, hiring someone to do it for you or it's coming from the government, can be a useful tool to improve compliance at your agency.
There's an unfortunate misunderstanding floating around that audits are only about billing. That's simply not true. Audits evaluate everything involved in your revenue cycle from dispatch through collections.
Download the Tip Sheet on Conducting Your Own Internal Audits Now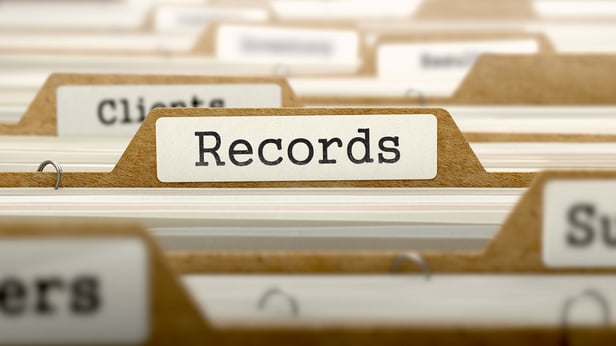 Internal Audits
The Office of Inspector General's (OIG) Compliance Program Guidance for Ambulance Suppliers says that internal reviews are essential to detect and identify problems and to help reduce the future likelihood of problems. A proper internal audit should include a review of dispatch and call intake information, crew documentation, facility records such as face sheets and Physician Certification Statements (PCS), the CMS 1500 claim form, remittance advice and the ambulance certification questions.
External Audits
Hiring someone to take a fresh look at your claims can provide a check and balance to your revenue cycle and compliance program. Having an objective set of eyes on your claims can correct agency-wide misconceptions and offer new solutions for problem areas. The OIG looks favorably on agencies that utilize external reviews as an improvement tool. Make sure that you hire someone who is knowledgeable about ambulance billing, not just medical billing, as ambulance billing is very different and specific.
Government Audits
There are a multitude of government auditing agencies- Medicare Administrative Contractors (MACs), Supplemental Medicare Review Contractors (SMRCs), Zone Program Integrity Contractors (ZPICs)/Universal Program Integrity Contractors (UPICs), the OIG and the Department of Justice (DOJ). Regardless of who is auditing you, meet all deadlines, keep a record of everything that is sent and conduct your own review. If you discover any problems during the review, begin to make changes right away, don't wait for the audit to be complete.
The Takeaways
Our firm assists clients when they discover problems in an internal audit, conducts external audits for clients and represents agencies subject to government audits. Here are four takeaways from our files.
The Details Matter
During a routine internal audit, one of our clients discovered that some crew members were forging patient signatures. The problem was discovered because the time stamps on the patient signatures were after the ambulance was back in service. This is a detail that can easily be overlooked but was indicative of a major legal and compliance problem in the agency.
Other important details to check during audits include crew credentials and the ambulance certification questions. Crew credentials should always be listed on the Patient Care Report (PCR) or be verified through another document like a signature log. The credentials of the crew members should be appropriate for the level of service billed. The ambulance certification questions can be glossed over by billers and can hold hidden software defaults.
Communication
A client discovered through an external audit that they were over-billing at the ALS1- Emergency level (A0427). This compliance problem was caused by a lack of communication between the agency and its third-party billing company. The billing company did not have the agency's dispatch or clinical protocols and was making assumptions about what constituted an ALS dispatch or an ALS intervention. On top of this, the agency had been taking a hands-off approach to billing and wasn't engaging in oversight or communication with the billing company.
To avoid these kinds of problems, agencies that outsource their billing must conduct regular internal and external audits to facilitate communication with the billing company and ensure proper claim submission.
Use Your Data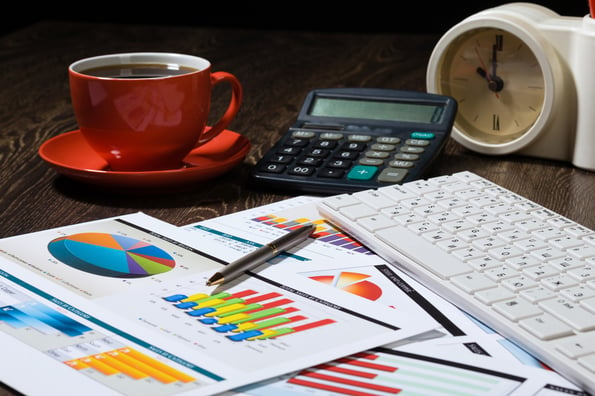 Audits alone may not detect systemic problems or trends within your agency. One of our clients hired us to do series of external audits. In each audit, one or two hospital-to-hospital transports were improperly billed as emergencies. Since it was such a small number of claims in each audit, no further investigation happened. But once the client engaged in data analysis through their billing software, they learned that all of their hospital-to-hospital trips had billed as emergencies for the previous several years.
Set up regular reports and monitoring to detect trends, suspect claims and changes in your billing to avoid compliance problems hiding under the radar.
Respond to Detected Issues
A large EMS agency was subjected to a Targeted Probe and Educate (TPE) audit through their MAC. The first round of TPE yielded an almost 100% error rate, but the agency did not make any changes based on those results. No surprise then that the second round had nearly the same results. Finally, when faced with a referral to CMS if the third round was unsuccessful, the agency started to make changes.
When problems are discovered through any type of audit, you can't just cross your fingers and hope the problem goes away. The OIG says that ambulance suppliers should respond to detected offenses and initiate corrective action. Changes may need to be made to dispatch protocols, call intake procedures, crew documentation and billing.
Using Audit Results Dos and Don'ts
Do actively look for potential problems.
Do investigate all detected issues and make changes when problems are detected.
Do track trends across audits and monitor data between audits.
Don't keep doing things the same way over and over.
Don't use audits as a way to rubber stamp current practices.
Don't attempt to justify what you're doing just to have a "good" result in the audit. The point of an audit is to detect problems.
Want actionable tips on setting up your own internal audits?
You're in luck! Check out our tip sheet to avoid external review and reduce denials.